Store Hours:
Monday - Saturday: 10:00am - 5:00pm
Sunday: 1:00pm - 4:00pm

Connect with us Quilter's Stash - Windsor, CO on Facebook!

Row By Row Experience 2015
"Come in and pick up your FREE Pattern!


Row by Row is a national block hop going on in all 50 states this summer.
We are offering it in 4 color ways, but the Quilter's Stash block is the Blue, Purple and Green.
The program starts June 21st and runs through September 8th.

June and July Bunny Hint: Go into the catalog, then into NEW kits. The bunny is in Judy Niemeyer's new Paradise in Bloom.

Paradise in Bloom
Judy Niemeyer's Technique of the Month series in 2015!
We have this beautiful quilt kitted in 4 different colorways. Be sure to reserve yours today!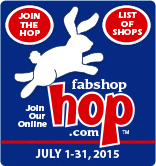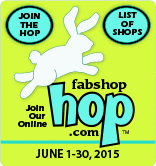 Web Site Design & Programming by
Key to the Web,LLC ©